US Back Stretcher for Lower Back Pain Relief, 3 Level Adjustable Lumbar Cracker Board, Back Cracking/Massager Device for Scoliosis, Spine Decompression, Upper & Lower Back Support
Select between Acupuncture  style or Adjustable style
Helps relieves Back Pain & Improves Posture - Our back stretcher with acupressure provides physical stretching, acupuncture massage and back support for your back, effective for low back pain relief, spine decompression, back decompression, posture correction, sciatica nerve, herniated disc, back stretching, scoliosis and spinal realignment. ( Tip: If you had surgery or a back injury, consult your doctor before using )
Upgraded Ergonomic Design Structure - Our back stretcher design increases the back contact area, the ergonomic design safely supports your back, it brings acupuncture effects through deep pressing on 102 contacts can massage the waist points specific acupoints and promotes circulation, helping you to relax the tension in the lumbar and back and relieve those aching muscles.
Daily Back Stretching in Any Occasion - Our spine stretcher is made of environmentally friendly high-strength PP plastic and will not break and collapse in long-life use. Our lower back stretcher is designed to withhold a maximum of 400 pounds (with the tested results). This spine deck is lightweight and portable. It's convenient to use at home, in the car, in the gym, on a yoga mat, or in an office chair.
Multi-level Adjustable Back Support - Our back cracking device can be set to 3 different angles; 15 degrees, 28 degrees, or 42 degrees. The higher the arch, the more of a stretch you receive. Ideal for sciatica pain and lower back pain relief. Lie down and relax for 5 - 10 minutes each time, twice a day. The Spine board is equipped with an NBR foam strip, they can provide cushioning, so you can use it more comfortably.
Warm Gift For Yourself and Your Loved Ones - Our MINOLL lumbar stretcher relieves back pressure by stimulating the back and restoring the natural line of the spine. Bring your cervical lumbar back to its youth and improve back pain symptoms! This spine board is a gift worth choosing for parents or friends with a lumbar back pain problem.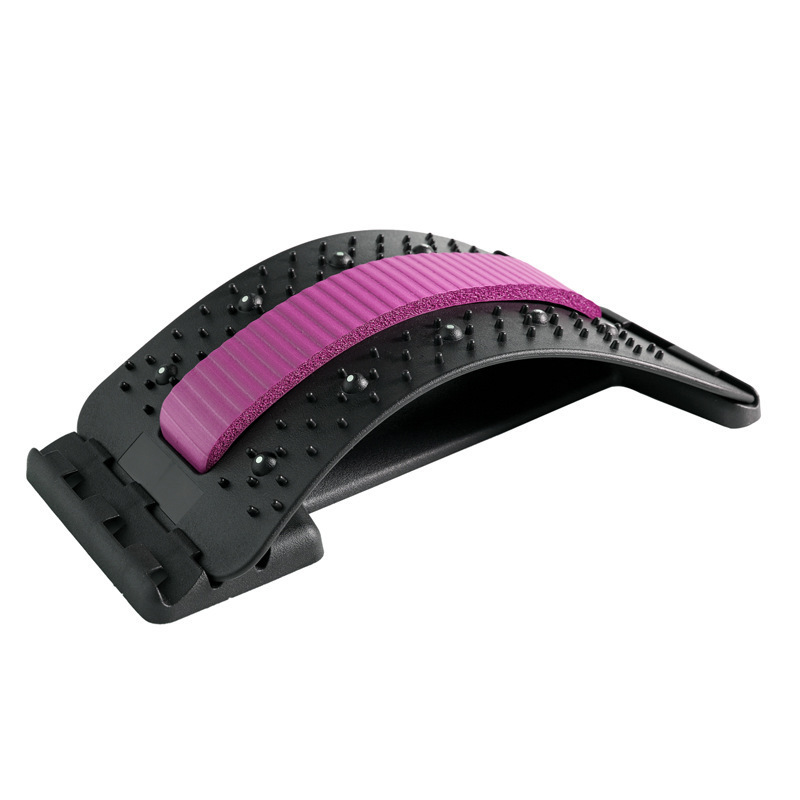 ---